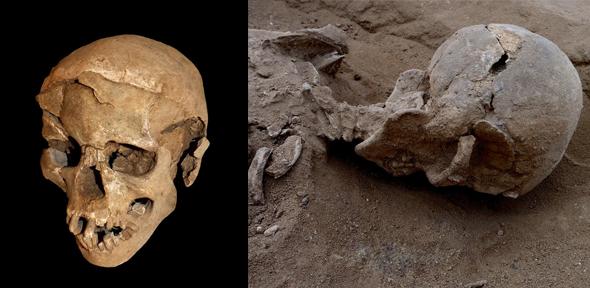 Skeletal remains of a group of foragers massacred around 10,000 years ago on the shores of a lagoon is unique evidence of a violent encounter between clashing groups of ancient hunter-gatherers, and suggests the "presence of warfare" in late Stone Age foraging societies.
The fossilised bones of a group of prehistoric hunter-gatherers who were massacred around 10,000 years ago have been unearthed 30 km west of Lake Turkana, Kenya, at a place called Nataruk.
Read the rest of this article...