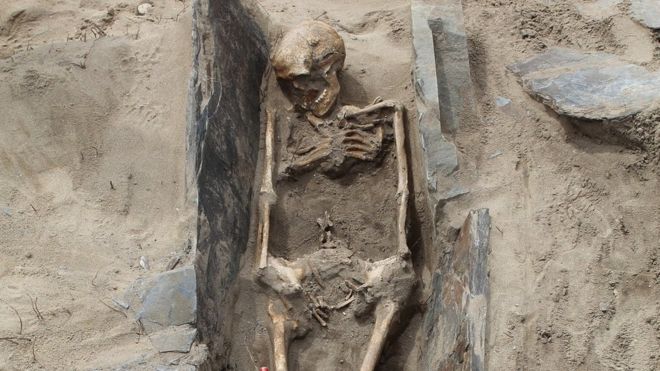 One of the skeletons found at the site in May, which dates to the medieval period
Skeletons uncovered at a Pembrokeshire burial site may be the remains of contemporaries of the Patron Saint of Wales, archaeologists believe.
The discovery was made during the third and final excavation at St Patrick's Chapel at Whitesands Bay, St Davids.
It found Christian burial sites dating from the early-6th Century when St David was a bishop.
Read the rest of this article...