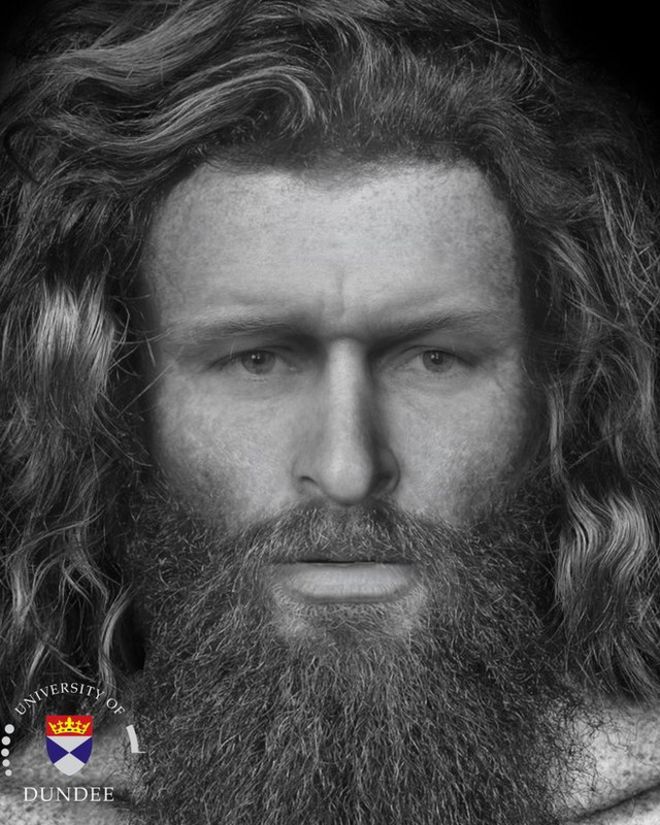 The face of a Pictish man who was "brutally killed" 1,400 years ago has been reconstructed by Dundee University researchers.
Archaeologists found the man's skeleton buried in a recess of a cave in the Black Isle, Ross-shire.
Forensic anthropologist Dame Sue Black and her team at the Centre for Anatomy and Human Identification (CAHID) have now detailed the man's injuries.
He was found in a cross-legged position with stones holding down his limbs.
Read the rest of this article...