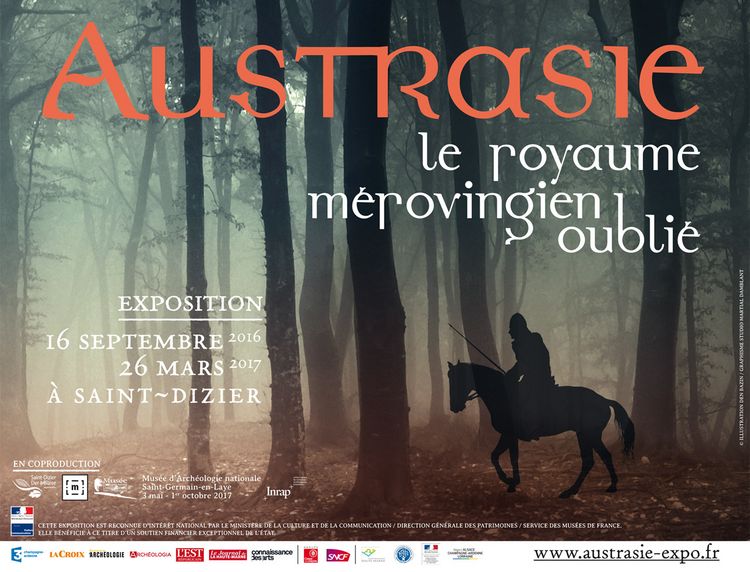 Au moment où s'installe la nouvelle région Grand Est, l'Agglomération de Saint-Dizier organise du 16 septembre 2016 au 26 mars 2017
une exposition dédiée au royaume des Francs de l'Est, Austrasie
, Le Royaume Mérovingien Oublié. Il s'agit de la première exposition consacrée à l'Austrasie,
berceau de la dynastie mérovingienne
, qui a connu un fort rayonnement entre 511 et 717, alors que la Neustrie et la Burgondie ont déjà fait l'objet de grandes expositions dans les années 1980.
Read the rest of this article...